Actor and Oscar winner Jamie Foxx, 55, is still recovering at an Atlanta medical facility after a "medical complication" which reportedly left him unable to communicate nearly 2 weeks ago, according to various sources.
Model Nicole Murphy told PEOPLE magazine during an exclusive on Saturday that she is praying that everything will be okay.
A source also told PEOPLE magazine on April 21 that Foxx is "awake and alert" and doctors are running tests.
The incident in Atlanta occurred during the filming of the Netflix movie Back in Action with Cameron Diaz and Glenn Close.
After a brief pause in filming, the production continued with a stunt double and another person standing in for Murphy. Foxx was last seen filming on April 10. The incident did not occur on set.
Daughter Corinne Foxx was the first to let fans know about her father's health condition on April 12. In that post, she said that Foxx was "already on his way to recovery.
Since then, she has not made another post on social media.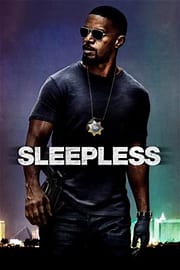 Martin Lawrence spoke about Foxx during his Walk of Fame ceremony on Friday. Lawrence said that he has heard that Foxx is doing better and called Foxx a "good person. "
Other stars, including Tracy Morgan and Steve Harvey, also wished Foxx well. Television host Steve Harvey said he was shocked to find out about Foxx's hospitalization and his health condition.
It is unknown at this time what happened to Foxx. Few details have been shared and there's been no indication as to when he will be able to leave the hospital and get back to filming.
It's also been reported that there have been multiple issues surrounding the production of his latest film, including a "meltdown" during which he reportedly fired several people.
Foxx first became well known for his work on "In Living Color." He made his film debut in 1992 in "Toys" and his first dramatic role was in Oliver Stone's 1999 film "Any Given Sunday.
Foxx has been nominated and won awards for many movies including Best Film Actor in a Leading Role for the movie "Ray," a movie based on the life of Ray Charles.
He is also a Grammy Award-winning musician and producer with four albums to his credit.
What Happened To Jamie Foxx? He's Under 'Observation' But 'Awake & Alert
If you've read the post on his daughter's Instagram page, you might be wondering: what happened to Jamie Foxx? Jamie Foxx was in the middle of filming in Atlanta for his Netflix Back in Action. He recruited former co-star Cameron Diaz after her hiatus from acting. "When this project came along and she was pursued by Jamie Foxx, who she has known and worked with for years, she decided to go for it," a source told People. He announced the project on June 2022, on a phone call/publicity stunt, Foxx conferenced in Tom Brady for some tips on how to get back in the game, so to speak, after a break. "I'm relatively successful at un-retiring," Brady joked. Diaz said, "Jamie Foxx, only you could get me back in action. I can't frickin wait it's gonna be a blast.