Pittsburgh Steelers quarterback Dwayne Haskins was killed early Saturday morning after he was struck by a dump truck while walking on a South Florida interstate, authorities said.
Haskins was attempting to cross the westbound lanes of Interstate 595 on foot when he was hit by a dump truck around 6:37 a.m., according to the Florida Highway Patrol. Haskins was pronounced dead at the scene, and authorities said it was "unknown" why he was walking on the interstate.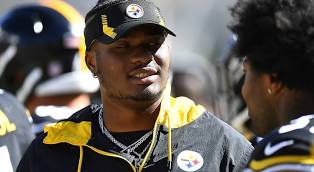 "This is an open traffic homicide investigation," Florida Highway Patrol spokeswoman Lt. Indiana Miranda told Fox News. "No further information will be released until the investigation has been closed."
Westbound traffic on the interstate was shut down Saturday morning, and drivers were advised to seek alternative routes, the FHP said.
The former Ohio State standout was reportedly in Miami training with Mitch Trubisky, who was signed by the Steelers last month to a two-year deal.
Haskins posted several photos on his Instagram account in recent weeks. NFL stars have commented on the posts since the loss.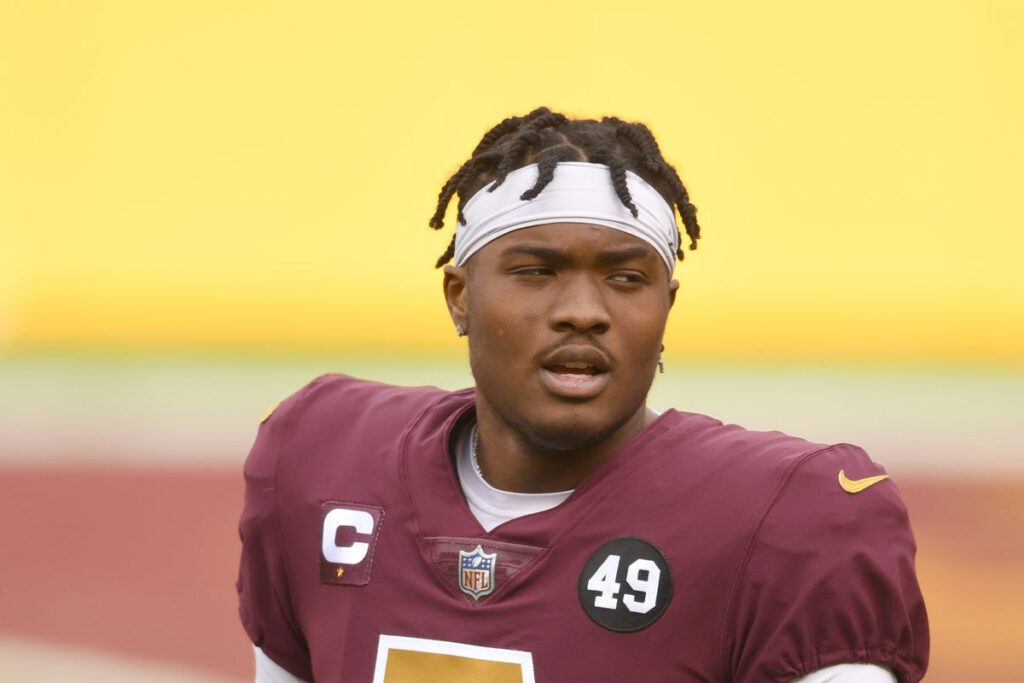 "Rip my brother," Cleveland Browns tight end David Njoku wrote.
"WE GONNA MISS YOU BRO" New York Jets Safety Will Parks said.
"RIP BROTHA," Steelers linebacker Buddy Johnson commented.
"'It is what it is' will keep you at peace," Haskins wrote in a story caption on Friday. 
Born: May 3, 1997, Highland Park, NJ
Died: April 9, 2022, South Florida
School: The Ohio State University
Rushing yards: 147Passing yards: 2,804Rushing touchdowns: 1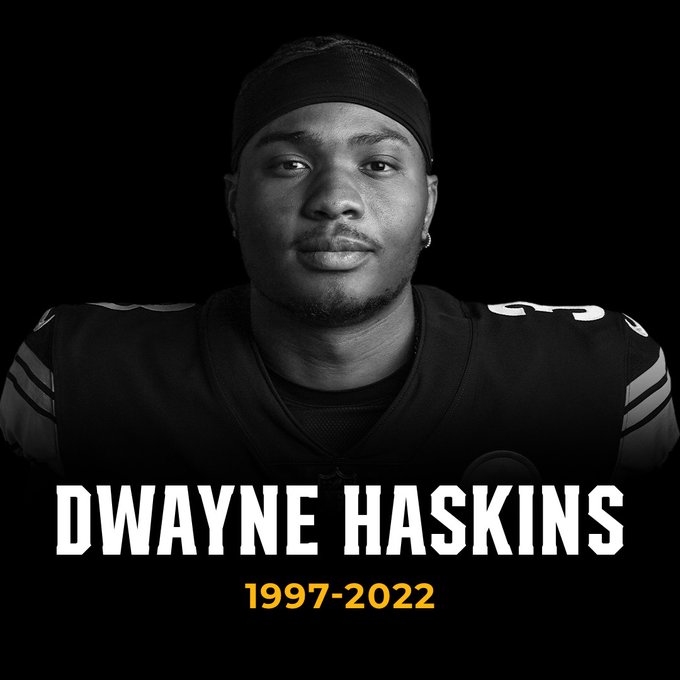 'I feel like I can be a starter in this league'
Haskins, a third-string quarterback last season behind the now-retired longtime Steeler Ben Roethlisberger and backup Mason Rudolph, re-signed with the Steelers for one year last month, poised to enter his fourth year in the NFL."I feel like I can be a starter in this league. I got drafted for that reason," Haskins said in January, according to Steelers.com. "I definitely believe I have the talent to. I just haven't put it all together yet. And that's something I have to do this offseason to put myself in position to play.
"Haskins rose to prominence at Ohio State, where he set OSU and Big Ten Conference records as a redshirt sophomore in 2018, including single-season passing yards (4,831), touchdown passes (50) and total offensive yards (4,939).He finished third in voting for that season's Heisman Trophy, awarded to college football's most outstanding player. Washington selected Haskins as the 15th overall pick in the 2019 NFL Draft. Haskins played 16 games across two seasons for Washington — starting 13 times — before the team released him in December 2020 toward the end of his second season. The Steelers picked him up in January 2021, though he did not enter a regular-season game for Pittsburgh. This coming season, Haskins was set to compete with Rudolph and new Steelers acquisition Mitchell Trubisky for positions on the depth chart. Roethlisberger said on Twitter although he only knew Haskins for a short time, he knew him to be "a young man that didn't seem to ever have a bad day. "He came to work everyday with a smile on his face and energy and love in his heart. I really enjoyed his passion and love for the game and wanting to learn and be the best. His smile and zeal for life will be missed!," Roethlisberger said. "I'll say it again just like I told you to your face, I still wish I could throw the ball like you," he added.
'Absolutely heartbroken'
The Washington Commanders, Ohio State and fellow players expressed shock and condolences. Steelers defensive tackle Cameron Heyward tweeted "Dwayne meant so much to so many people. ""His smile was infectious and he was a guy you wanted to be around," Hewyard wrote. "We are all in shock about losing him. We are going to miss the heck out of him as well. We lost you way too early. Luckily I got a chance to get to know you. RIP DH. "Haskins' second head coach in Washington, Ron Rivera, said Saturday he was "absolutely heartbroken" to hear of his former player's passing.
"Dwayne was a talented young man who had a long life ahead of him," Rivera's statement reads. "This is a very sad time and I am honestly at a loss for words. I know I speak for the rest of our team in saying he will be sorely missed. "Steelers wide receiver Chase Claypool remembered Haskins' selflessness in his final interaction with him. "I spent your final moments with you and I can't help but think about how selfless you were in those moments. All you cared about was making sure that everyone around you was okay and I can't thank you enough for that. You are what I strive to be," Claypool tweeted.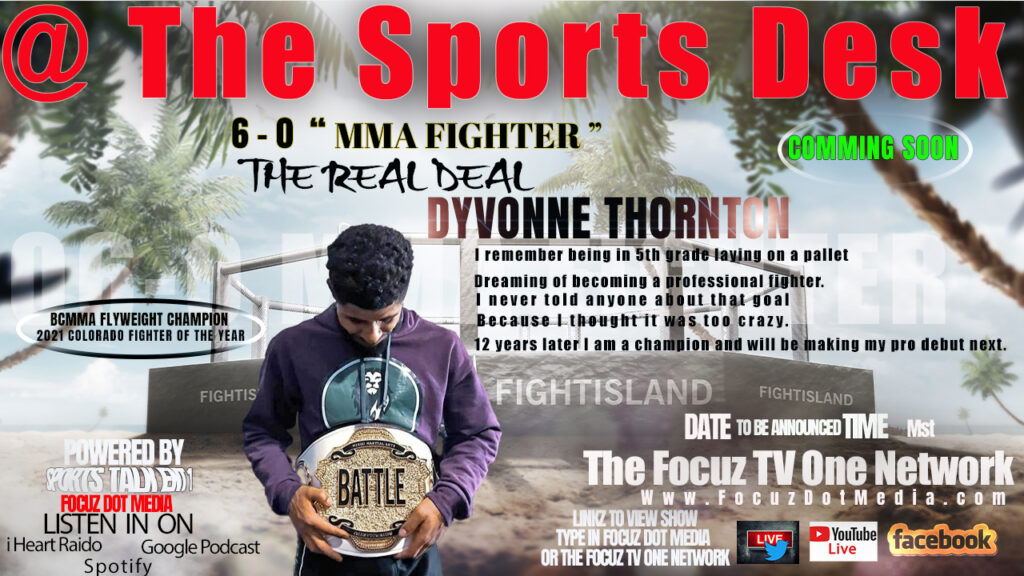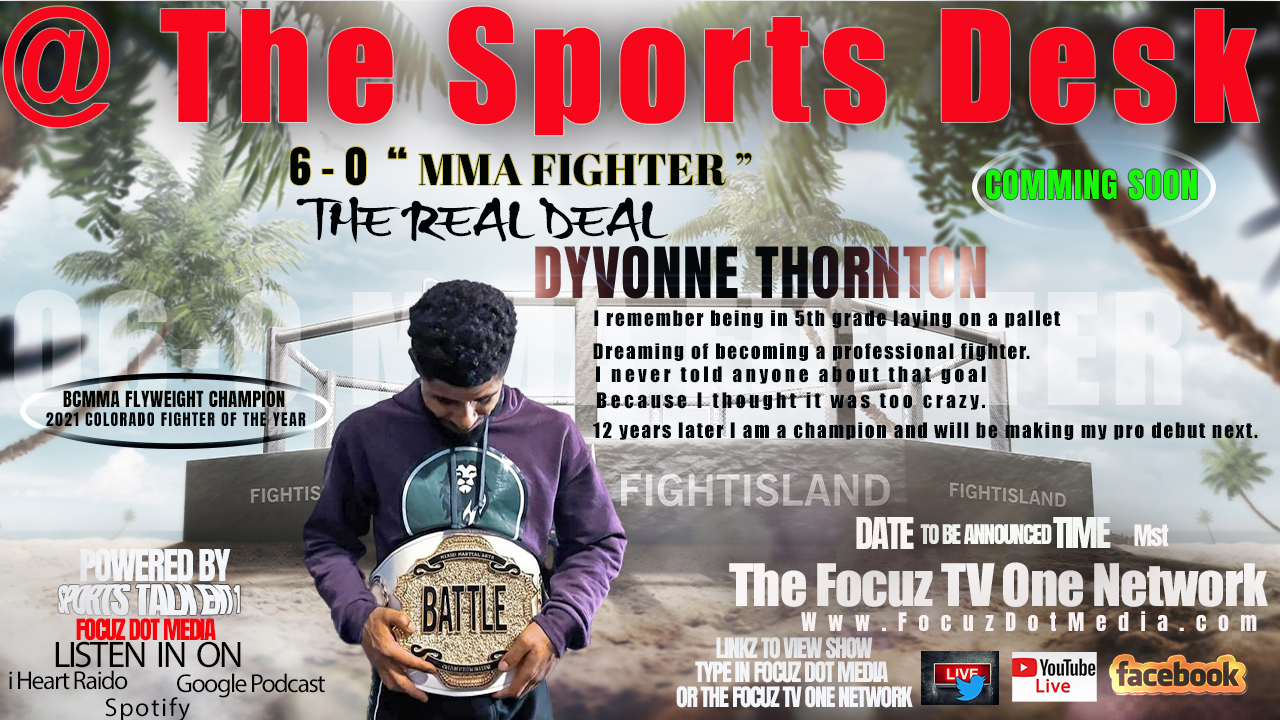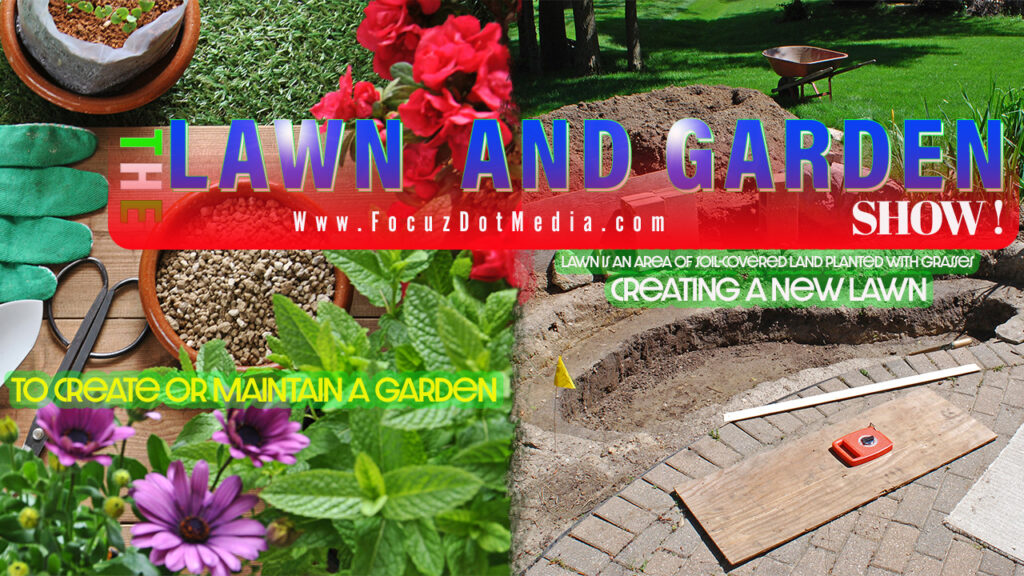 Gervonta B. Davi
Gervonta B. Davis is an American professional boxer. He has held multiple world championships in three weight classes, including the WBA lightweight title since 2019; the WBA super lightweight title 
Gervonta Davis Delivers the Death Blow to Floyd Mayweather After Rolly Romero Press Conference. The five-time world champion in three weight divisions, Gervonta 'Tank' Davis, is in no mood to stop hammering former five-weight division champ, Floyd Mayweather.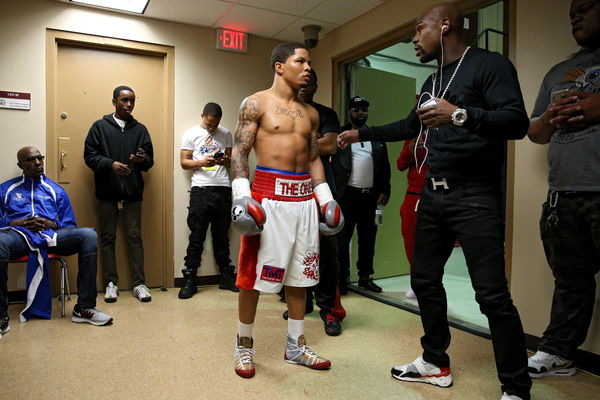 Subsequent to his second press conference on Thursday, the southpaw gun 'Tank' Davis took to Twitter and came up with strong remarks against 'The Pretty Boy'.
He wrote, "Lol ni**a had a press conference today and fight on the same day..no matter how much money you have you can still be jealous of a **! Boy."
---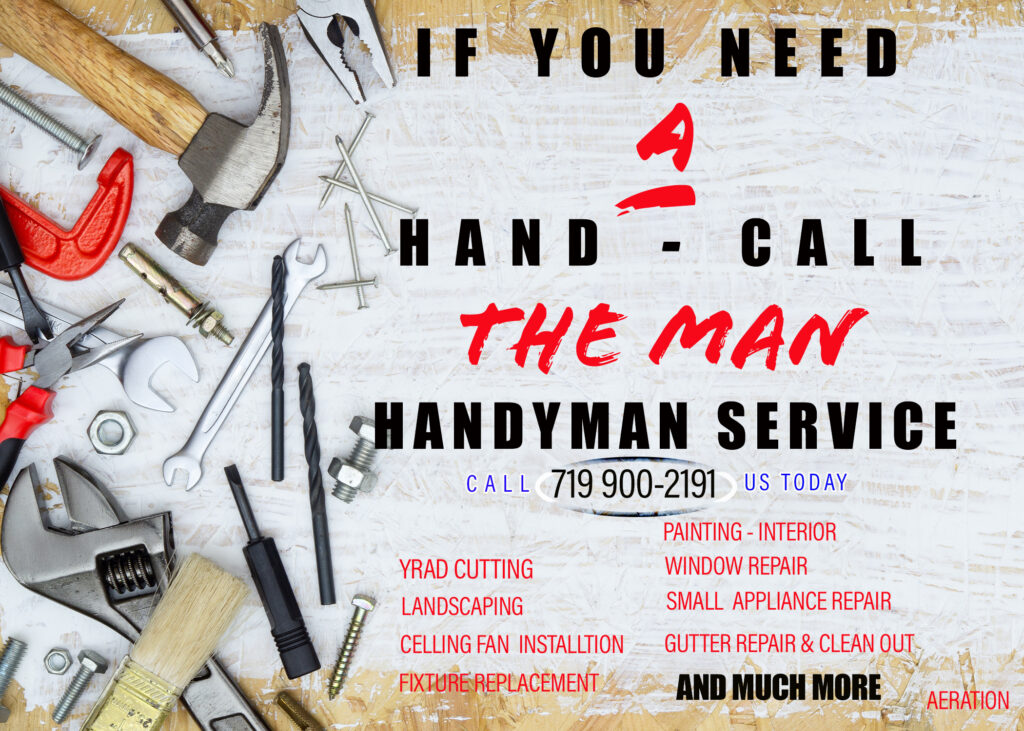 No matter the situation or circumstances we gone work.
Some things are worth protecting.
#Dads#Children#Family#Divorce#Custody#ParentingTime#Law#Justice#Hope#Chicago