A corner of midtown Tulsa has been ground zero for a years-long clash between abortion opponents and women seeking reproductive health services.
"People do not realize the ugliness here," said Susan Braselton, who organizes volunteers to escort Tulsa Women's Clinic patients through protesters with as little trauma as possible.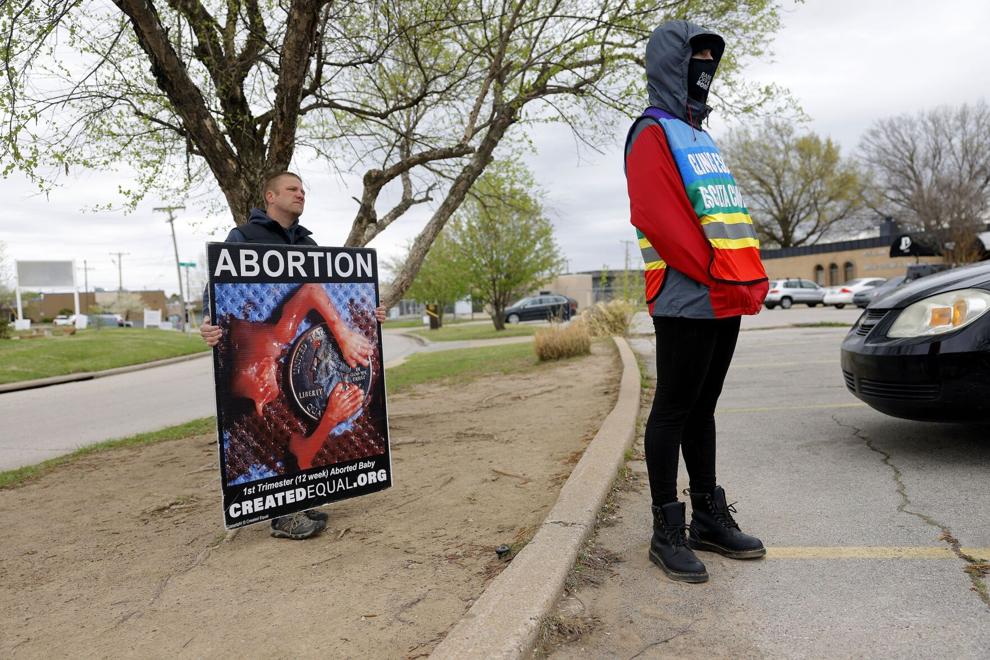 One of few abortion providers left in Oklahoma, the clinic is just off Interstate 44 and the Broken Arrow Expressway. A majority of the cars in the parking lot have out-of-state license plates — mostly Texas, since it implemented a ban on abortions after about six weeks of gestation in September.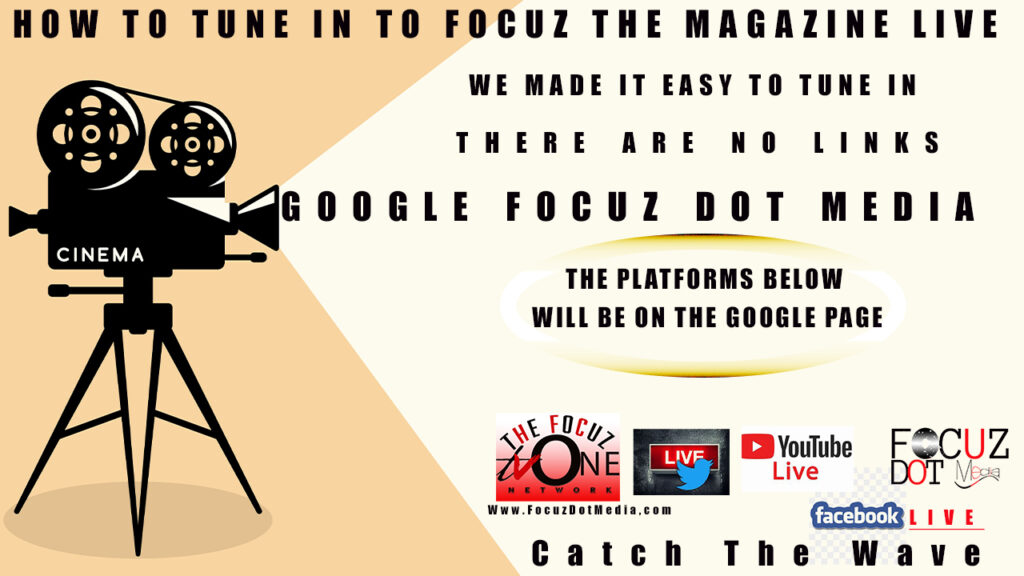 Once Oklahoma's Senate Bill 612 goes into effect, it will become the country's most-restrictive abortion law, according to those who vow to fight the measure in the courts.
The law, signed by Gov. Kevin Stitt on Tuesday, will outlaw performing abortions at any stage of pregnancy and has no exceptions except to save the life of the woman.
At least until the law's August effective date, the Tulsa Women's Clinic expects more Oklahoma license plates in the parking lot. Abortion opponents say they're not giving up the fight yet.
LAPD warns well-heeled residents not to wear expensive jewelry in public
The LAPD is telling rich residents to leave their flashy jewelry at home to avoid making themselves 'targets' to criminals as the city's violent crime wave surges.
In the last year, violent robberies and smash-and-grab thefts have sky-rocketed in Los Angeles. Robberies are up 18% in the year-to-date compared to 2021, while those involving a firearm have surged by 44% in the same time period.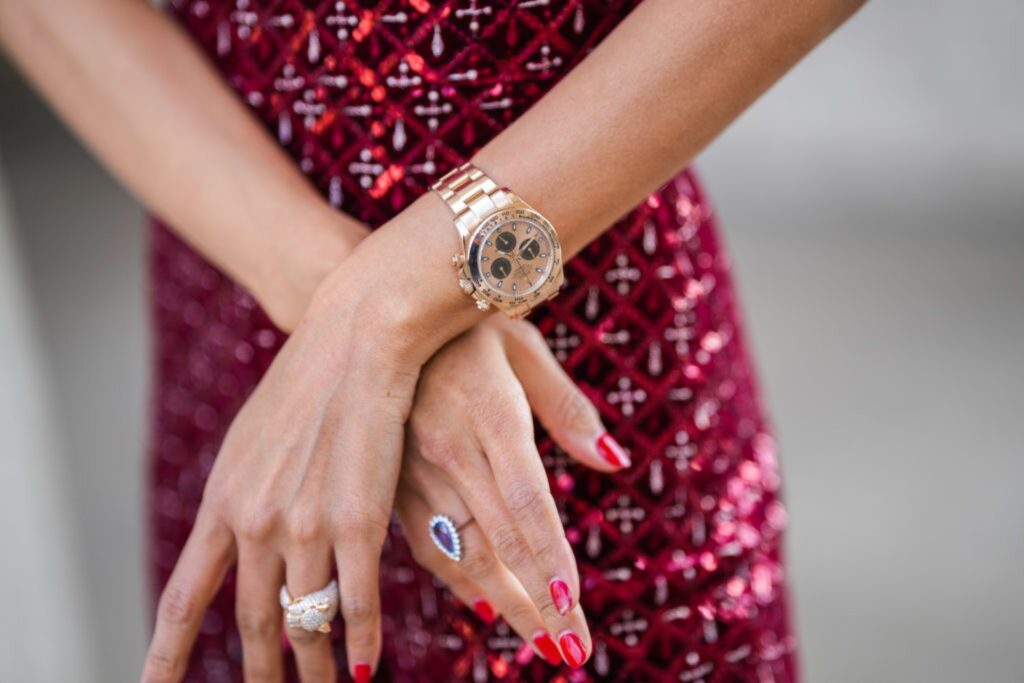 In some startling examples in Beverly Hills, people have had their watches and and jewelry snatched from their bodies by brazen thieves who approached them as they dined in restaurants and sidewalk cafes.
Now, the LAPD is telling residents not to wear their pricey jewelry.
'Over the last year there has been a marked increase of armed robberies involving victims wearing expensive jewelry while in public. If it is visible, it can be a target,' the LAPD statement said this week.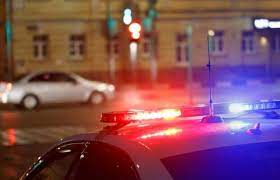 The warning was met with incredulity from some, who asked why the police force isn't doing more to round up thieves.
'So we're supposed to give up everything, because they allow these criminals to walk the streets, instead of putting them in prison, where they belong?' one critic said. 
THE SHOWDOWN
THE BATTLE IS ON
At least 17 gangs behind recent spate of 'extremely coordinated' follow-home robberies
The Los Angeles Police Department has tied at least 17 gangs from South L.A. to the surge of "follow-home" robberies targeting people who wear jewelry or drive luxury vehicles throughout the city, officials said Tuesday.
Police said they noticed a sudden increase in violent armed robberies that involve victims being followed from places like Melrose Avenue, downtown L.A.'s Jewelry District or high-end Hollywood restaurants and nightclubs.
Many of the robberies involve armed assailants, with shots fired in nearly two dozen of the reported incidents.
LAPD formed a task force late last year to investigate these "follow-home" or "follow-off" robberies.
Capt. Jonathan Tippet told the civilian Police Commission on Tuesday that the phenomenon was almost unheard of before last year.
"In my 34 years in the LAPD, I have never seen this type of criminal behavior in such large groups, coordinating to conduct attacks on unsuspecting citizens to take their property," LAPD Capt. Jonathan Tippet said.
People have been tackled, kicked, beaten, punched and pistol-whipped in the head during these robberies. "It is a miracle that more deaths have not occurred," Tippet said.
Some of the robberies have, however, been deadly.
In one case, a man was shot while trying to defend his girlfriend when robbers tried to forcibly remove her watch and jewelry, police said.
What are bite Toothpaste bits mint Toothpaste bits
Mint Charcoal: Erythritol · Xylitol · Calcium Carbonate · Natural Flavor (mint) · Hydroxyapatite (nano) · Sodium Bicarbonate · Guar Gum · Sodium Cocoyl Glutamate · Zinc Citrate · Silicon Dioxide · Menthol · Activated Charcoal. So how do you use them well quite simple really you generally take one tablet pop it in your mouth chew it for a couple of seconds the powder mixes with the saliva in your mouth.