Born: March 26, 1989 (age 32 years), Dallas, TX Height: 6′ 3″Sacks: 110.5Forced fumbles: 25 Current team: Los Angeles Rams (#40 / Outside linebacker)
Von B'Vsean Miller Jr. is an American football outside linebacker for the Los Angeles Rams of the National Football League. Miller played college football at Texas A&M, where he earned consensus All-American honors and was awarded the Butkus Award as the most outstanding college linebacker in the nation.
The Denver Broncos agreed to trade eight-time Pro Bowl linebacker Von Miller to the Los Angeles Rams on Monday.
The Rams will send a second-round pick and third-round selection in the 2022 NFL draft to the Broncos in exchange for Miller.
The Broncos will also pay $9 million of Miller's remaining $9.7 million base salary for the nine games left in the regular season, sources told ESPN's Adam Schefter.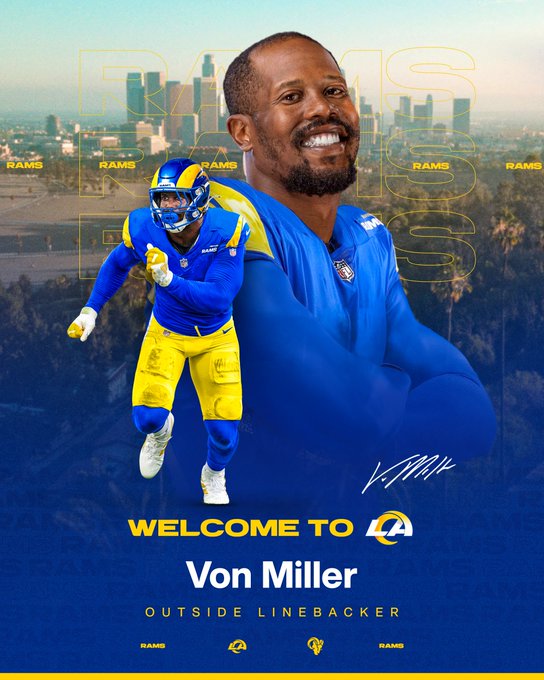 An emotional Miller, sitting in the back seat of an SUV as he left the Broncos' facility Monday, told reporters that he was surprised by the trade.
"It's still kind of hard to put into words. It's still kind of raw, but thank you, thank everybody, and off to L.A.," Miller said.
"It's still hard — you can't really put it into words," Miller added. "Somebody told me once you want to make God laugh, then make plans. You've just got to keep going, keep taking it one day at a time. I've got a beautiful baby boy, had a lot of beautiful years here, lot of great memories, lot of great teammates, lot of great coaches, lot of great fans."
In Los Angeles, Miller will join a 7-1 Rams team that is among the favorites to make a Super Bowl LVI run.
"Great team — I've been a huge fan of [defensive tackle] Aaron Donald for a long time. They got a great defense. … I'm excited, always been a great teammate and I'm going to continue to do that," Miller said, adding that he hopes to play on Sunday night when the Rams host the Tennessee Titans.
Over the offseason, the Rams completed a blockbuster trade for quarterback Matthew Stafford, who the team believed could be the final addition needed to win a title and do so in their new home at SoFi Stadium, where the next Super Bowl will be played.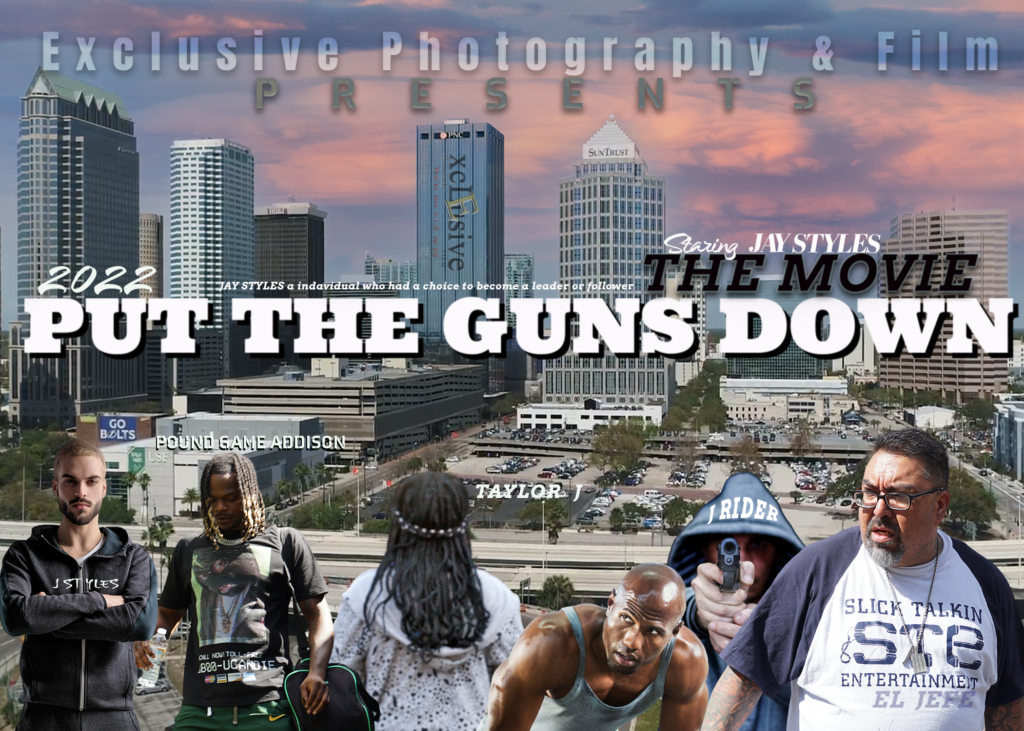 Last month, with the trade deadline looming, Rams coach Sean McVay said he did not anticipate "any big splash moves, like maybe you've seen from us in the past." But the fifth-year coach added, "I would never say never."
McVay said Monday evening on a conference call with reporters that his initial reaction when informed a deal for Miller could be a possibility was, "'You've got to be s—ting me!' That's what I said. I'm like, 'No way.'"
Miller will provide needed reinforcement to a defense that has experienced a slight decline from last season's top-ranked performance despite starring three-time NFL Defensive Player of the Year Donald and All-Pro cornerback Jalen Ramsey. Coming from coach Vic Fangio's 3-4 scheme, Miller should be a seamless fit with the Rams, whose system stems from Fangio's, playing opposite of outside linebacker Leonard Floyd.
And Miller will draw some attention away from Donald, who ranks 18th in the league with five sacks and has been double-teamed on 106 snaps this season, the fourth most in the NFL.
"He brings an element, obviously an incredibly unique football player that not only is a great pass-rusher, but he's a complete football player that can really affect and influence an offense in a negative way on all three downs," McVay said about Miller. "You can utilize him in a variety of different ways."
McVay said Miller will undergo a physical Tuesday but that it was the hope and expectation that he would be available to play Sunday against the Titans.
Miller, who hosted a Halloween party for teammates and friends Sunday night, was at the team's suburban Denver complex Monday morning to say his goodbyes to coaches and teammates.
"Always have Super Bowl 50 — seeing the pictures when I was walking out made me tear up," Miller said. "We always got Super Bowl 50, always got Broncos Country and got to keep going."
Miller Has Most Sacks Since 2011
Von Miller's 110.5 sacks since he entered the NFL in 2011 lead the NFL over that span.
PLAYER
SACKS
Von Miller
110.5
Chandler Jones
102.0
J.J. Watt
102.0
— ESPN Stats & Information
Miller, who was John Elway's first draft pick (second overall) as the team's top football decision-maker in 2011, was the longest-tenured Broncos player. He was in the final year of the six-year, $114.5 million contract he signed in late July 2016, six months after he had won the Super Bowl 50 MVP award. He is scheduled to be an unrestricted free agent following the season.
"When I said, 'Broncos for life,' I meant that — it will always be in my heart," Miller said. "It was an honor and privilege to play here. John Elway picked me and it was life-changing."
New Orleans Saints quarterback Jameis Winston has torn ACL, head coach Sean Payton confirms
Payton declined to elaborate on whether Taysom Hill or Trevor Siemian would become the Saints' starter heading into this week's home date with the Atlanta Falcons and beyond — saying that he knows it will be "the $6 million question."
But Payton insisted multiple times that the Saints don't plan to bring in a new quarterback.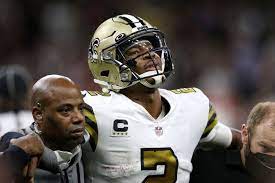 "We're satisfied with the quarterback room," Payton said of a group that also includes rookie fourth-round draft pick Ian Book.
Hill, 31, would be the most likely choice if he was healthy – since he went 3-1 as a replacement starter for Drew Brees last year and battled Winston in an open competition for the job this summer. However, Hill has been sidelined by a concussion since Week 5.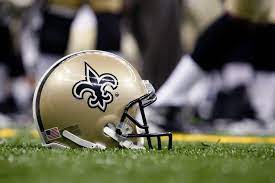 "He's doing well. He's progressing. He's on schedule. And all that's good," Payton said of Hill's recovery. However, when asked if Hill will be ready to play this week, Payton said, "We'll see."
"We're gonna look closely at what's best for our team in this game. And as the week progresses, we'll see how we want to play it out. And we'll be ready to play Sunday," said Payton, who said the first phase of the game plan is usually formulated by the end of Tuesday night. "We'll grind away at the plan, pay attention to the information we're getting from the training room, all of that, and be ready to go."
Siemian, 29, is also an obvious candidate to start for the Saints after his admirable performance in Sunday's win. He entered with the game tied 7-7 and completed 16 of 29 passes for 159 yards with one touchdown and no turnovers. Siemian is 13-12 in his career as a starter, going 13-11 with the Denver Broncos from 2016-2017 and 0-1 with the New York Jets in 2019.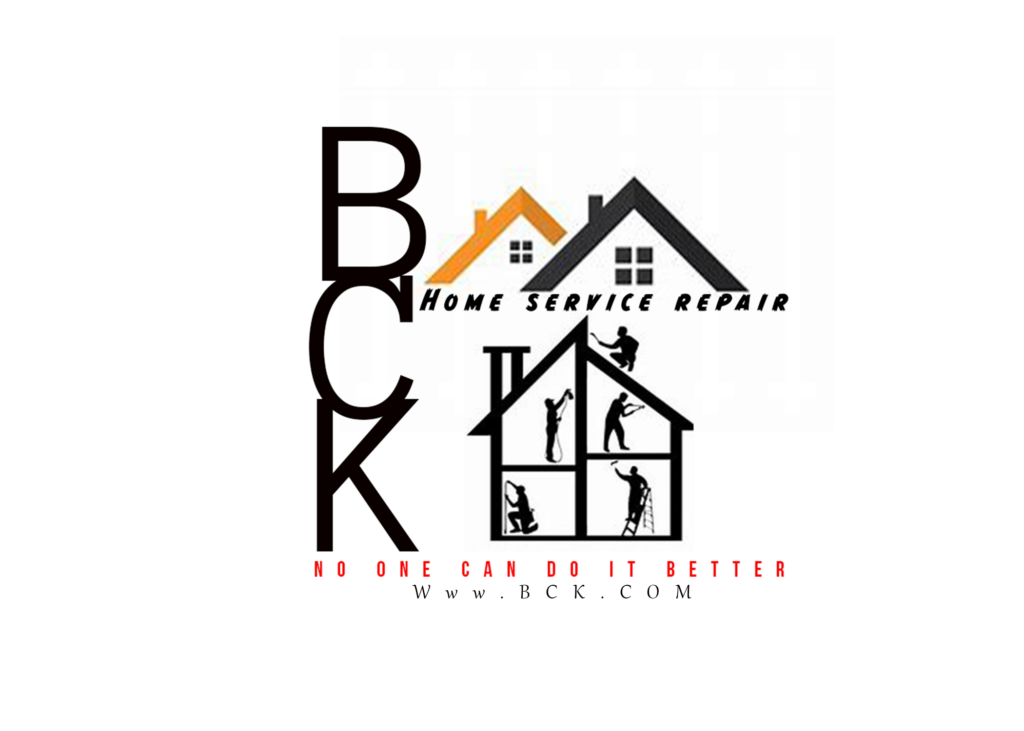 "Man, he did a good job," Payton said after reviewing the tape Monday. "There were a number of plays where he's got a free rusher and he gets the ball out on time. I thought he played with poise and made good decisions. It's what you want someone to do that's coming into the game really without a lot of work, and I thought he handled the situation well. The tape was good for him."
Payton said after Sunday night's game that he cried when he saw Winston in the postgame locker room.
Winston, 27, was working to revive his career with the Saints after spending his first five seasons with the Buccaneers from 2015-2019 and spending last year as a backup behind Brees and Hill in New Orleans.
"We definitely were encouraged (by Winston's performance this season)," Payton said of Winston – who was 95 of 151 passing (59%) for 1,170 yards with 14 TDs and three interceptions. "We felt like, man, we've seen the arm strength, the leadership, all those things. We talk about all the time, 'They're gonna evaluate you on your record.' And, shoot, he was 4-2. It wasn't always perfect, but absolutely (we were getting what we hoped). Someone that had become a vital part to what we were doing."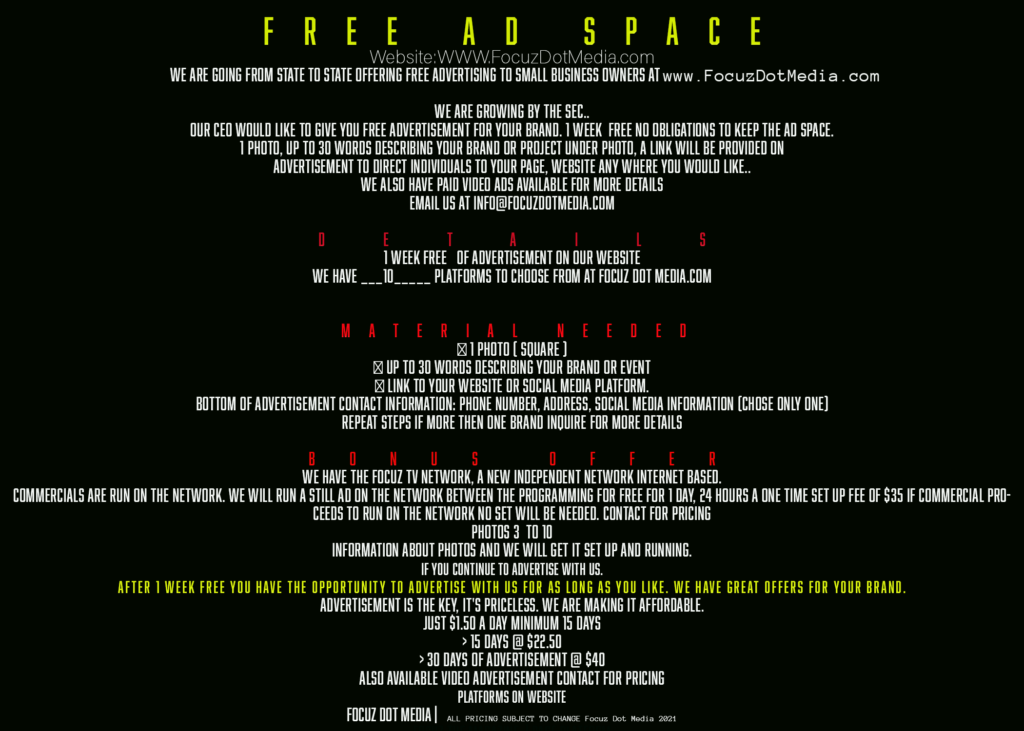 Winston was injured after White pulled him down by the shoulder area of his jersey, forcing him to land awkwardly. Winston's left leg got pinned behind him as he hit the turf. Trainers and medical staff examined him on the field before helping him limp slowly to the sideline and into the medical tent. He was later assisted onto a cart and driven back to the locker room.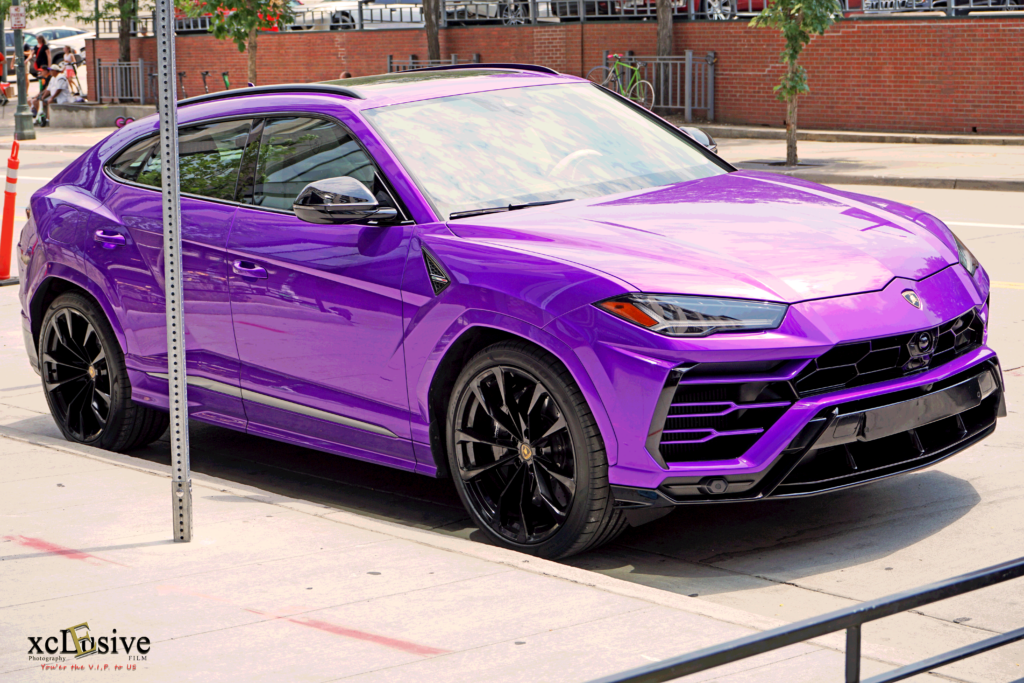 Payton said Monday that it was "a classic field-turf injury."
"I don't think that happens on grass," Payton said. "I know right now the data says a player is 28% more likely to have a player injured when we play on artificial surfaces, and I think this was one of those cases."