For many people of color, hearing Meghan, the Duchess of Sussex, speak about racism within the royal family was, though shocking, not exactly surprising. And one of those people was former first lady Michelle Obama. In an interview with Jenna Bush Hager on NBC's "Today" show, Obama spoke about her thoughts on Meghan's experiences with the family. "Race isn't a new construct in this world for people of color. So it wasn't a complete surprise to hear her feelings and to have them articulated," Obama said during Tuesday's interview. In Meghan's interview with Oprah Winfrey, which aired in the US on March 7, she detailed some of the racist attitudes she encountered — not only from the press in the United Kingdom — but also from within the royal family.
Most notably, she said there were "concerns and conversations" about the skin color of her baby, Archie, and "what that would mean." Both Meghan and Prince Harry also said their mental health suffered at the time, but their concerns were dismissed. She felt so unsupported, she said, that she even had suicidal thoughts during her pregnancy. "The thing that I hope for, and the thing I think about is that this first and foremost is a family," Obama said. "And I pray for forgiveness and healing for them so that they can use this as a teachable moment for us all."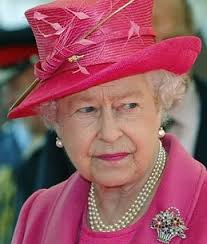 In a statement following the Oprah interview, Queen Elizabeth II called the accusations of racism "concerning" and said they would be "addressed by the family privately." Separately, Prince William has stated that the royals are "very much not a racist family."
Greg Abbott's delusional ideas about Covid
Prince Philip, Queen Elizabeth's husband, released from hospital after heart surgery
Exactly one month after entering the hospital "feeling unwell," Prince Philip was finally heading home on Tuesday. Images captured Tuesday morning showed the Duke of Edinburgh leaving a London hospital in a black BMW.
"The Duke of Edinburgh has today been discharged from King Edward VII's Hospital and has returned to Windsor Castle," Buckingham Palace said in a statement. "His Royal Highness wishes to thank all the medical staff who looked after him at both King Edward VII's Hospital and St Bartholomew's Hospital, and everyone who has sent their good wishes."
The 99-year-old husband of Queen Elizabeth II was admitted to the private King Edward VII Hospital in mid-February as a "precautionary measure" for "observation and rest." The palace later said he was being treated for an infection.  
Born in Alice, Texas, Ruben Naranjo was known to everyone as basic Conjunto at its soulful best. Ruben's accordion style is elegantly simple, and in many ways tells of his roots and the love of his culture and his people. He began playing the bajo sexto at 15 exclusively until 1962, but his true love for the accordion flourished as he teamed up with Chano Cadena back when many bands had two accordionists. In 1972 he formed his own group, Ruben Naranjo y Los Gamblers and toured with Eligio Escobar. His first recordings were with Zarape Records. In the middle seventies he hit it with, "La Estrella" which opened the way for substantial recordings and an outstanding performing career that peaked in the early eighties. With over 20 albums and numerous singles to his credit, he is among the few Tejano conjunto artists who have been so well accepted in both Mexico and the US.