Opening January 2022,
Oct. 13, 2020 Denver leaders, including Mayor Michael Hancock, District 2 Councilman Kevin Flynn and the city's chief housing officer Britta Fisher, celebrated on Tuesday the groundbreaking of the restoration of Pancratia Hall, formerly a convent and women's college dormitory on the Loretto Heights campus, which will be transformed into 72 affordable housing units in southwest Denver. Are they doing enough for the people or just enough to keep the heat off the city.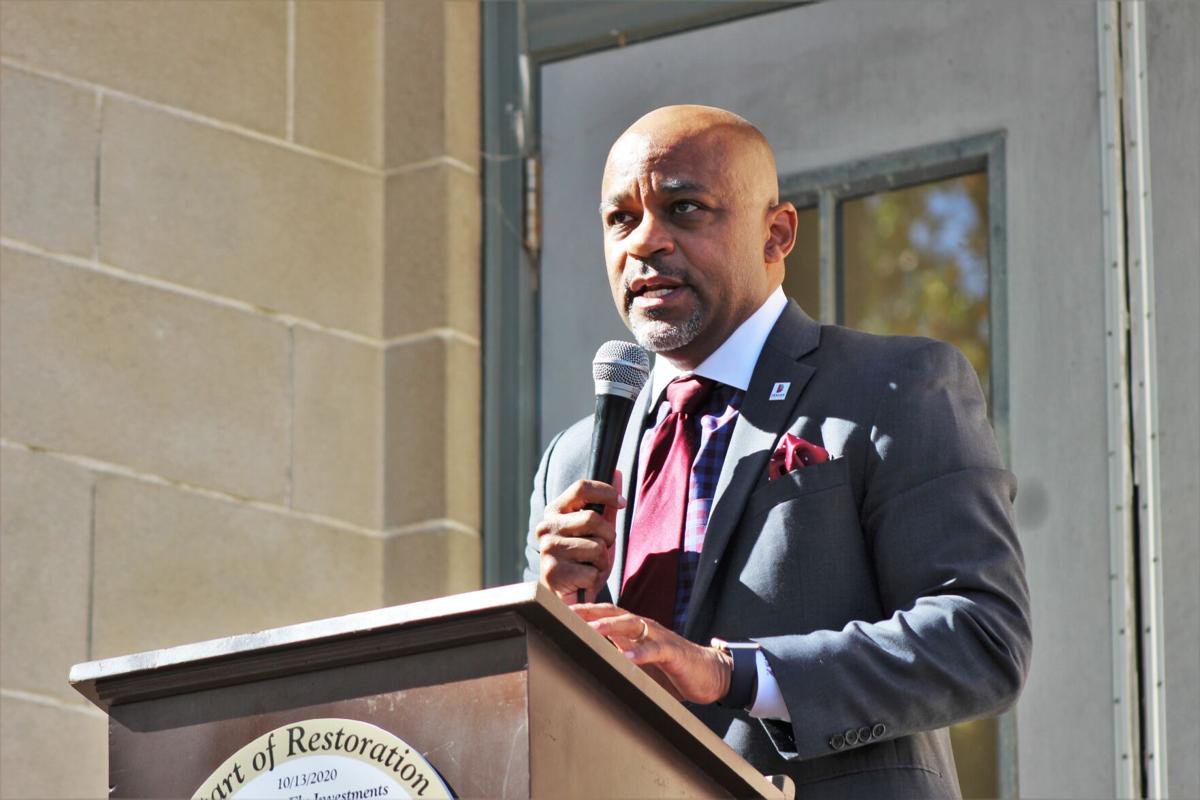 The apartments are restricted to those earning 30% to 80% of the area median income, according to Denver's Department of Housing Stability. The project, part of a plan to put a theater and other housing units on the Loretto Heights campus, comes at a time when the city faces soaring unemployment and a decades-long homelessness crisis predicted to worsen due to lack of caring about the people trying to live in. More is need to be done for the lower income.
Looking back
Pancratia Hall Lofts is an adaptive use conversion of a vacant classroom and dormitory building at the historic Loretto Heights college campus in southwest Denver. Pancratia Hall is named after Mother Pancratia Bonfils, one of the key founders of Loretto Heights in the late 1800s. It was designed by master architect Harry W. J. Edbrooke in 1927 and was completed in 1930. The transformation of this important historic building will create 74 affordable family apartments and an inviting courtyard. The building's location at the heart of the revitalized Loretto Heights community will provide great additional amenities for residents. Key features of the historic building will be integrated into the new lofts. Decorative terrazzo hallway flooring will be refurbished. The gym will be converted into two, dramatic multi-level apartments, each with its own basketball backboard and restored clerestory windows. The Chapel's stained glass windows, decorative plaster walls, wood timber ceiling and decorative light fixtures will be featured in a dramatic fourth floor apartment.
The project will be a public/private partnership with the City and County of Denver, Denver Housing Authority, Colorado Housing and Finance Authority, Colorado Division of Housing, PNC Bank, ANB Bank and Commerce Bank. Pancratia Hall Lofts is scheduled to be completed in Winter 2021.
PANCRATIA HALL LOFTS IS A DEVELOPMENT PARTNERSHIP BETWEEN
DHA Housing Opportunities
Dose Denver Colorado and the surrounding cities really have housing many say no!
Rent is based on your income, Income limits apply
Rent is based on a flat rent amount per bedroom size. Income limits apply for the household. Rents are based on the comparative market analysis. No income limits apply. Interested in housing? Learn how to submit an interest card here. Interested in housing? Learn how to submit an interest card here.
Housing Discrimination
Fair Housing
Fair housing laws were enacted to ensure everyone has equal access to the housing of their choice. Fair housing laws apply to housing providers (landlords), but also real estate brokers, mortgage lenders, homeowner associations, and others. The State of Colorado was the first in the nation to pass statewide fair housing laws, barring discrimination in housing in 1959, nine years before the signing of the federal Fair Housing Act.
Housing and Persons Defined -C.R.S. § 24-34-501 (2) & (3)
All housing offered for sale, lease, rent, or transfer of ownership in Colorado is covered by the Fair Housing provisions in the Colorado Anti-Discrimination Act (CADA). Housing NOT covered by CADA is any room offered for rent or lease in a single-family dwelling maintained and occupied in part by the owner or lessee of said dwelling as his household.
Additionally, in limited circumstances, the prohibition against discrimination based on familial status does not apply, e.g. housing for older people, and the sale of a single-family home without the assistance of advertising, a broker, or other housing professionals.
CADA's Fair Housing provisions also apply to real estate transactions, such as making and purchasing loans secured by residential property, constructing, improving, or maintaining a dwelling, or the selling, brokering, or appraising of residential real property.
LETS TAKE A LOOK AT
$2,447 / 2br – 1206ft2 –
cats are OK – purrr
dogs are OK – wooof
apartment
w/d in unit
attached garage

With its location in the heart of Greenwood Village, Bridgwater makes it easy for you to discover a wide variety of stores, specialty shops and restaurants.
Our largest 2 bedroom floor plan with dual master suites, vaulted ceilings, and fully equipped kitchen.
HUD & the Fair Housing Assistance Program
The US Department of Housing and Urban Development (HUD), Office of Fair Housing and Equal Opportunity (FHEO) is responsible for enforcement of Title VIII of the Civil Rights Act of 1968 (the federal Fair Housing Act) and other federal laws related to fair housing (such as section 504 of the Rehabilitation Act and Titles II and III of the ADA). The CCRD has been certified by HUD FHEO as a "Fair Housing Assistance Program" or "FHAP" agency. The FHAP certification is possible because Colorado's state fair housing laws are "substantially equivalent" to the federal fair housing laws. Substantial Equivalence means Colorado fair housing law "provides substantive rights, procedures, remedies, and the availability of judicial review comparable to the federal law."
CCRD's certification as an FHAP means that, in circumstances where both state and federal law would apply, a case is "dual-filed," meaning a case is assigned both a CCRD case number and a HUD case number. Most of the CCRD's housing cases are dual-filed with HUD; however, Colorado's fair housing laws are more expansive than the federal fair housing law – as Colorado has more protected classes (ancestry, creed, marital status, sexual orientation, and source of income), and it applies to more properties (federal law does not apply to owner-occupied buildings with four or fewer units).
Because Colorado's Fair Housing Laws are substantially equivalent to federal fair housing laws, guidance and information about fair housing law published by HUD about fair housing is helpful and relevant to understanding the application of Colorado's fair housing law. Visit HUD's library of Fair Housing Guidance.