At least 25 people have died in the devastating rainfall that deluged eastern Kentucky, Gov. Andy Beshear said Saturday.
That death toll will likely continue to rise as search efforts continue in upcoming weeks, he added.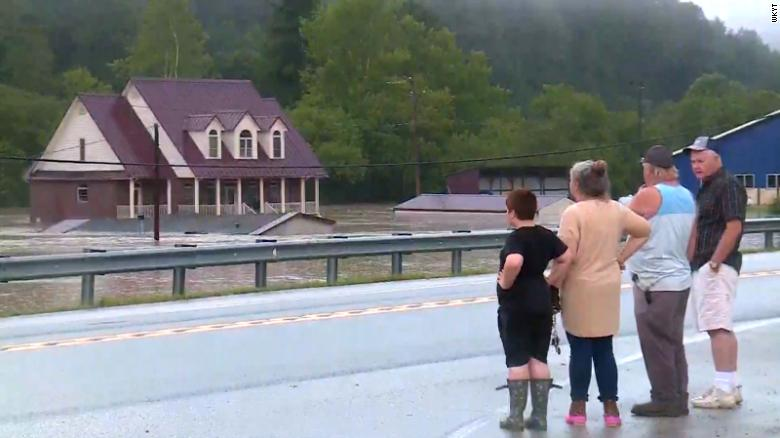 In an update Friday, the governor said six children are among the dead in the flooding. The number of children who died rose to six after the bodies of four young siblings, swept away from their parents' grip by the floodwaters, had been located, Beshear said.
"It's hard, it's even harder for those families and those communities," he said. "Keep praying, there's still a lot of people out there, still a lot of people unaccounted for. We're going to do our best to find them all."
Four additional deaths were reported Friday night in eastern Kentucky's Breathitt County, including three due to flooding. One person could not be reached by EMS and a lack of medical attention contributed to their death, according to county Coroner Hargis Epperson.
Also Friday, President Joe Biden issued a major disaster declaration in the state and ordered federal aid to be sent to "areas affected by severe storms, flooding, landslides, and mudslides," according to a news release from the White House.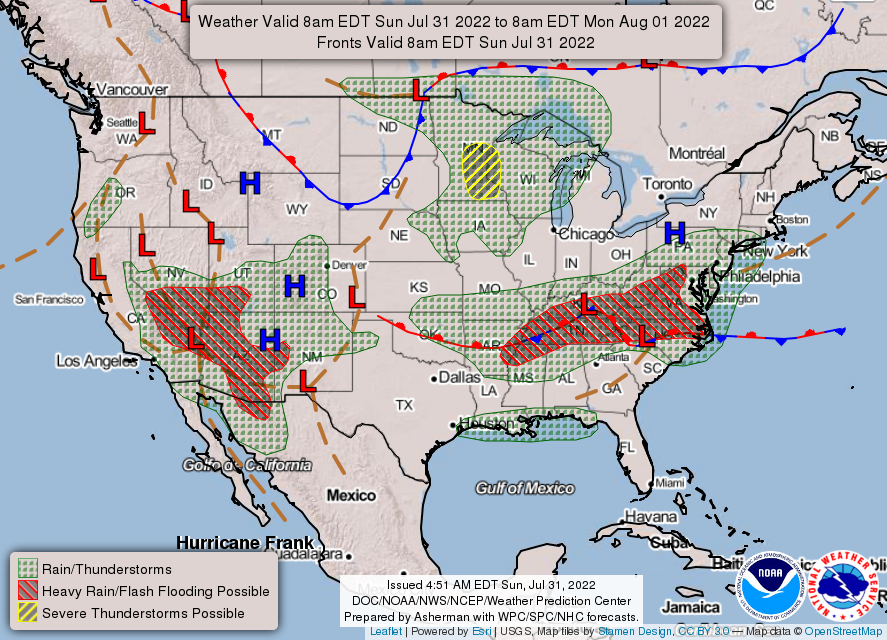 It was not clear how many people were still unaccounted for Friday evening. In Breathitt County, 12 people remained unaccounted for, Epperson said Friday night.
Beshear said the state made around 50 air rescues and hundreds of boat rescues Thursday. So far, 294 people have been rescued and 337 are in shelters, he added.
"This situation is ongoing," he said. "We are still in the search and rescue mode and at least in some areas, the water is not going to crest until tomorrow.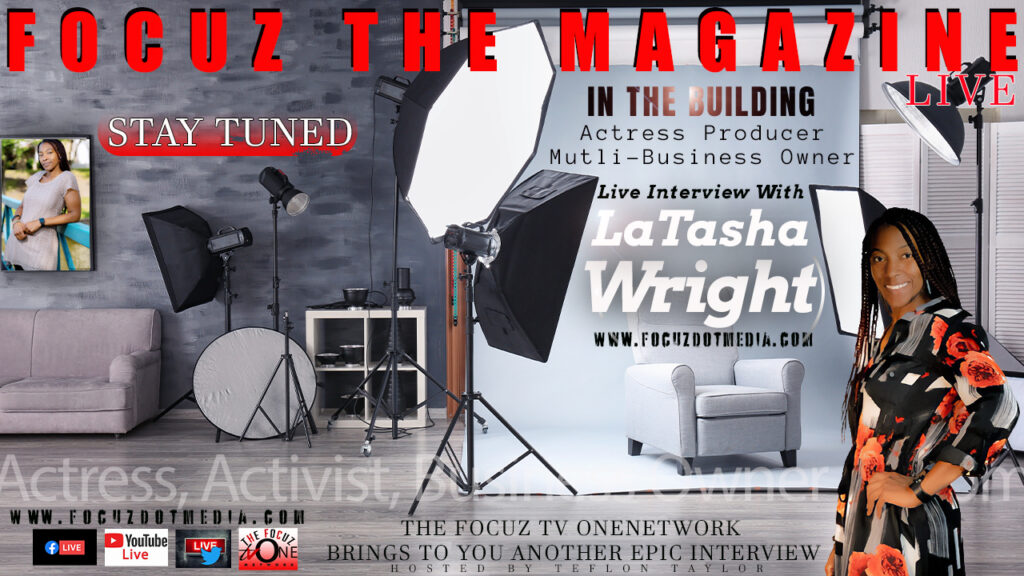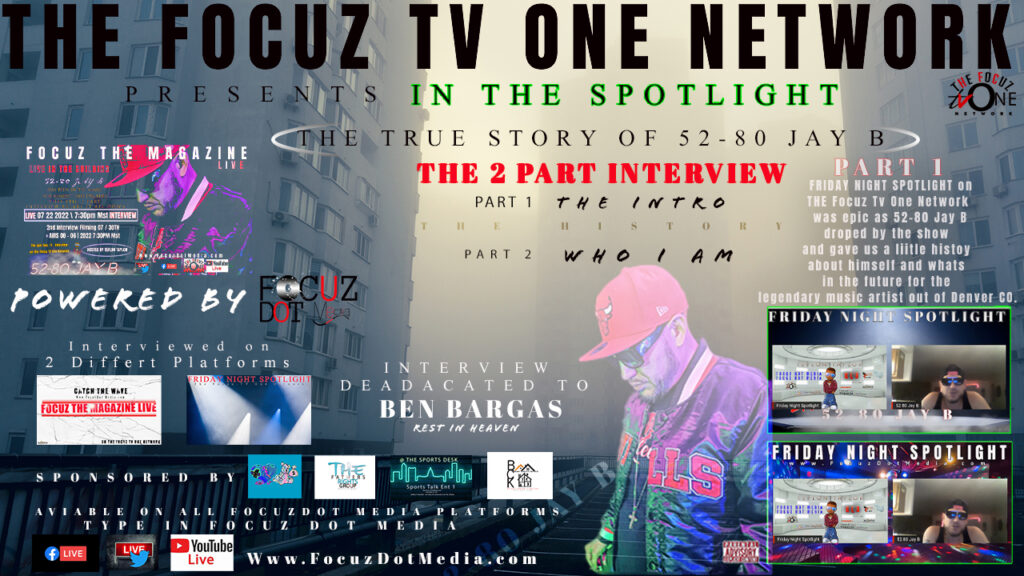 Rescue teams, assisted by the National Guard, were searching Friday for more missing people, according to The Associated Press.
"We've got volunteers coming in to help," Jerry Stacy, the emergency management director in Perry County, told MSNBC. "That's going to be our focus, and, you know, we do still have people missing, and we're doing everything that we can do in our power to find them.
In Breathitt county, Coroner Hargis Epperson, the coroner, told the Lexington Herald-Leader that three bodies had been recovered in the past six or seven hours. "There could be more. We just don't know," he said. "There's areas that we still can't access.
"It's hard to explain how much water," he added. "It flooded places where it has never ever flooded."
The New York Times reported that the dead included four young children from one family who had initially sought safety on their trailer home rooftop and then a tree, before being swept away by the rising waters.
The bodies of the children – Maddison Noble, eight, Riley Jr, six, Nevaeh Noble, four, and Chance Noble, two – were found on Friday in Knott county. The childrens' parents, who were also in the tree, survived the flood.
"The rage of the water took their children out of their hands," Brittany Trejo, a cousin, told the newspaper.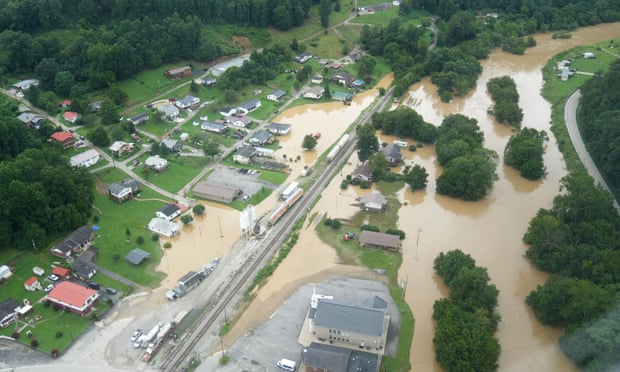 Advertisement
Beshear also said that it would probably take years for communities affected by the flooding to rebuild again, with the deluge coming less than a year since the southern part of the state was strafed by powerful, late-season tornados that killed 70.
"I don't want to lose another Kentuckian. We have lost far too many," Beshear said, adding that the state was "going to be there to help them rebuild and as we rebuild, we rebuild stronger".
Joe Biden on Friday approved a disaster declaration to allow federal assistance to be channeled to the state. But the scale and intensity of the rainfall that caused the flooding in the remote area has alarmed scientists.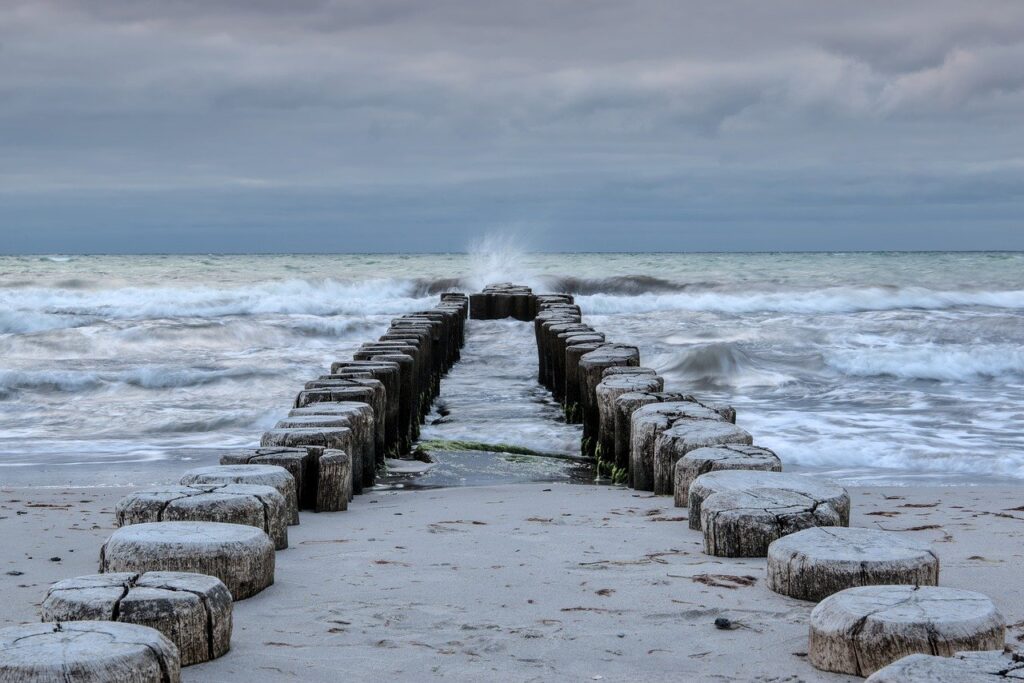 Flooding is a coast-to-coast threat to some part of the United States and its territories nearly every day of the year. This site is designed to teach you how to stay safe in a flood event. If you know what to do before, during, and after a flood you can increase your chances of survival and better protect your property. For instance, it is vital to know what to do if you are driving and hit a flooded road. Here you will find an interactive flood map, information describing the different types of flooding and educational material. You will also learn how the National Weather Service keeps you aware of potentially dangerous flooding situations through alerts and warnings.
Learn how to better protect yourself and your family by reading our flood survivor stories. If you, or someone you know, have been a victim of a flood, please share your story so we can prevent others from becoming a victim. When you write, please note that NWS has permission to use your story and, if possible, let us know the town and state you were in and the year the event took place.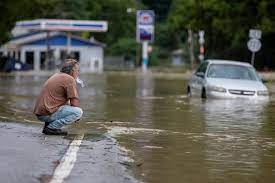 While the global climate crisis cannot be held directly responsible for most individual weather events, it does make the likelihood and frequency of catastrophic events much more common.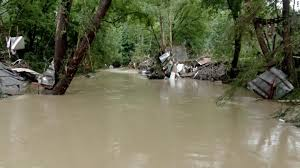 Bill Haneberg, a climate expert and the state's geologist, said this rainfall event is "extraordinary" for Kentucky. At least 33,000 people now have no electricity and mudslides have made roads impassable.
According to the US Geological Survey, Kentucky saw eight to 10 inches of rainfall in a 24-hour period. Beshear said even "folks who deal with this for a living, who have been doing it for 20 years, have never seen water this high".
The Kentucky flooding came days after rainfall in the St Louis region of Missouri was hit with a foot of rain that killed two people and disrupted roads and neighborhoods.
Iran flash flooding and mudslides leave at least 69 people dead
At least 69 people have been killed in flooding and landslides that hit cities across Iran, Iran's Crisis Management Organization said on Sunday.
Nezhad Jahani, a senior official at the organization, said at least 45 people are still missing in Tehran and three other provinces following the recent floods, which damaged at least 20,000 residential homes.
More than 20 provinces, including the Tehran province, have been affected by the floods that were caused by heavy rainfall, semi-official Fars news agency said. Several airports and main highways were closed and thousands of people evacuated.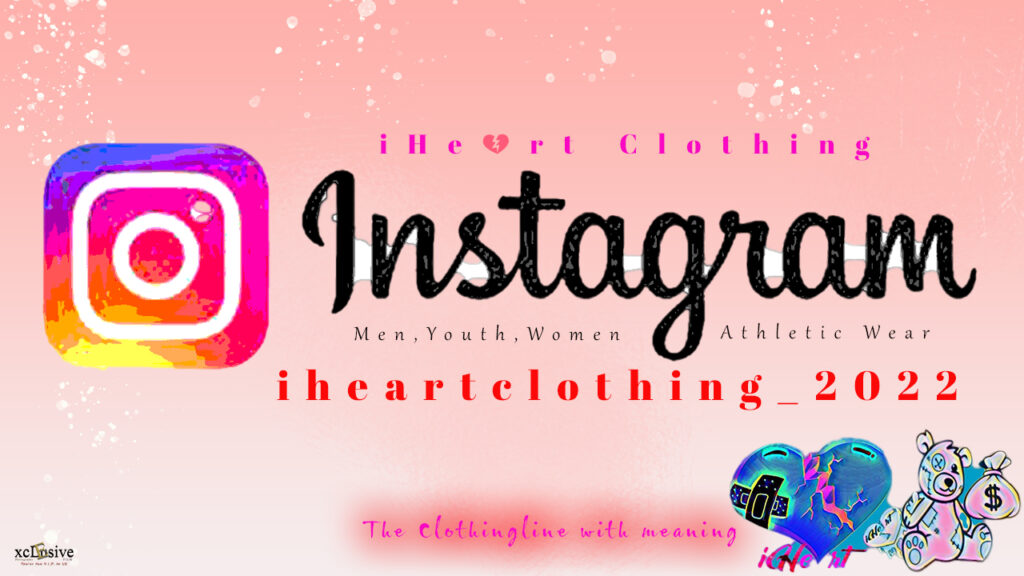 State-media said the Iranian President Ebrahim Raisi told ministers and governors to prepare measures that would minimize damage resulting from flooding, as the Iranian Meteorological Organization warned the rain would continue across several provinces.
Heavy rains threat as flood death toll hits 28
death toll rose to 28 as search and rescue efforts continued Sunday and forecasters warned the state and other parts of the Appalachia was at risk of further flooding from heavy rains.
What's happening: Gov. Andy Beshear said Sunday he expected the death toll in eastern Kentucky to increase, as 37 people were unaccounted for Sunday.
12 shelters were open with 388 occupants, according to a Federal Emergency Management Agency briefing Sunday.
The big picture: "A lingering frontal boundary draped across the Mid-Atlantic and Ohio Valley is finally forecast to begin lifting northward tonight and produce continuing concerns for flash flooding," according to the National Weather Service.
By the numbers: Weather radar indicates up to 4 inches of rain fell in some parts of Kentucky as of Sunday, the NWS notes.
Threat level: "Parts of southeastern Kentucky are most at risk to flash flooding this evening as soils remain overly saturated from previous drenching rainfall from the past week," per the NWS.
"Additional storms containing intense rainfall rates are likely to create instances of flash flooding if they pass over this region, prompting a Moderate Risk (level 3/4) of Excessive Rainfall to remain in effect over southeast Kentucky through tonight," the weather service said.
Meanwhile, there's a slight risk of excessive rainfall extends from the southern Mid-Atlantic to the lower Mississippi Valley, where there were scattered chances for flash flooding.
What to watch: The overall heavy rain threat is expected to diminish Monday as thunderstorm activity becomes more scattered, according to the NWS.
Yes, but: There "remains a concern for additional flash flood chances over susceptible terrain along the central/southern Appalachians and into eastern Kentucky/Tennessee," the weather service notes.
Context: Climate change is upping the odds of heavy precipitation events as well as their intensity in these regions, along with much of the world, as warm air holds more moisture and warmer oceans add more water vapor to the atmosphere as well, per Axios' Andrew Freedman.