In the special, Oprah speaks with Meghan, The Duchess of Sussex, in a wide-ranging interview, covering everything from stepping into life as a Royal, marriage, motherhood and philanthropic work, to how she is handling life under intense public pressure. Later, the two are joined by Prince Harry as they speak about their move to the United States and their future hopes and dreams for their expanding family.
Queen Elizabeth issued a statement Tuesday in response to Prince Harry and Meghan's bombshell interview with Oprah Winfrey, making it clear any fallout from the interview will be handled privately, as a family.
"The whole family is saddened to learn the full extent of how challenging the last few years have been for Harry and Meghan," Buckingham Palace said in a statement released on behalf of the queen. "The issues raised, particularly that of race, are concerning. While some recollections may vary, they are taken very seriously and will be addressed by the family privately.
"Harry, Meghan and Archie will always be much loved family members," the statement read, referring to Harry and Meghan's nearly 2-year-old son, Archie, a great-grandson of the queen.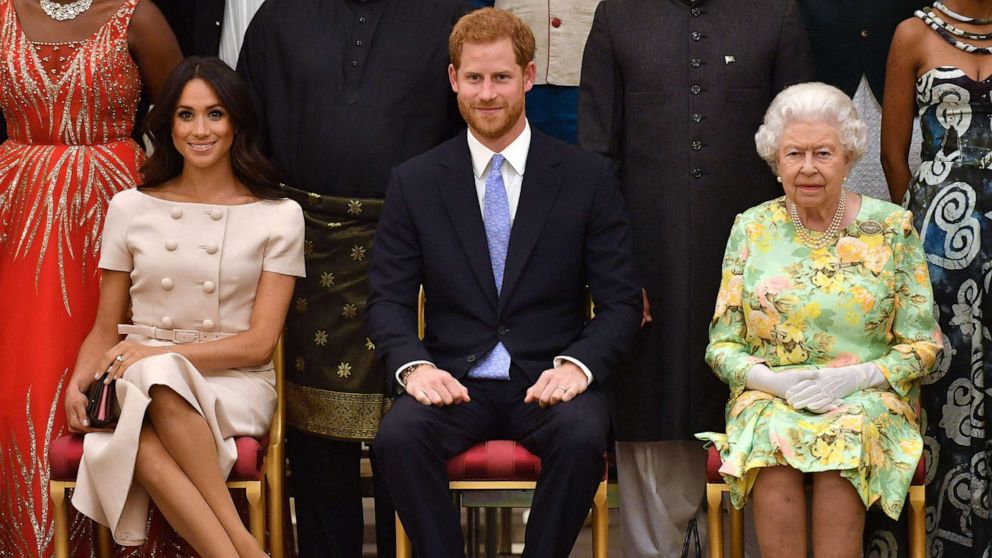 Harry and Meghan, who are expecting their second child, appeared to take great pains in their interview with Winfrey to praise the queen, even as they revealed Meghan's serious mental health struggles as a royal, made allegations of racism within the royal family and claimed they were cut off financially and denied security protection.
After claiming that conversations were had with Harry ahead of Archie's birth about "how dark" his skin might be, Harry later made clear to Winfrey that Queen Elizabeth and Prince Philip were not involved in the alleged conversations about Archie's race.
Harry also told Winfrey the queen has been "amazing throughout" his relationship with Meghan, a sentiment echoed by Meghan, who said the queen was one of the first family members she met in her relationship with Harry.